Public Health's Recovery Services program can help you or your loved ones begin the path to recovery from substance use or gambling disorders.
Substance misuse and gambling addiction affect the lives of many people, from youth to senior citizens. Broken promises, family and relationship problems, absenteeism, job loss, bankruptcy, poor grades, school suspensions, and legal problems are common.
Our Recovery team brings their lived experience to help understand the problems people have, and offer to help you break the cycle of addiction and take control of your life.
Our caring, experienced, professional staff help you find a way out of pain and into recovery. They help you identify your strengths and problem areas, and together with you, identify and set your treatment goals.
Peer Supporters
Our Recovery Services staff features several peer supporters who through their certified training and lived experience can provide compassionate and caring help.
Recovery Outreach
Public Health's Recovery Outreach receives referrals from local hospitals, the courts, and the police departments to assist individuals who are experiencing substance use issues. Our outreach team contacts these individuals and visits them at their homes to offer support and linkage to care.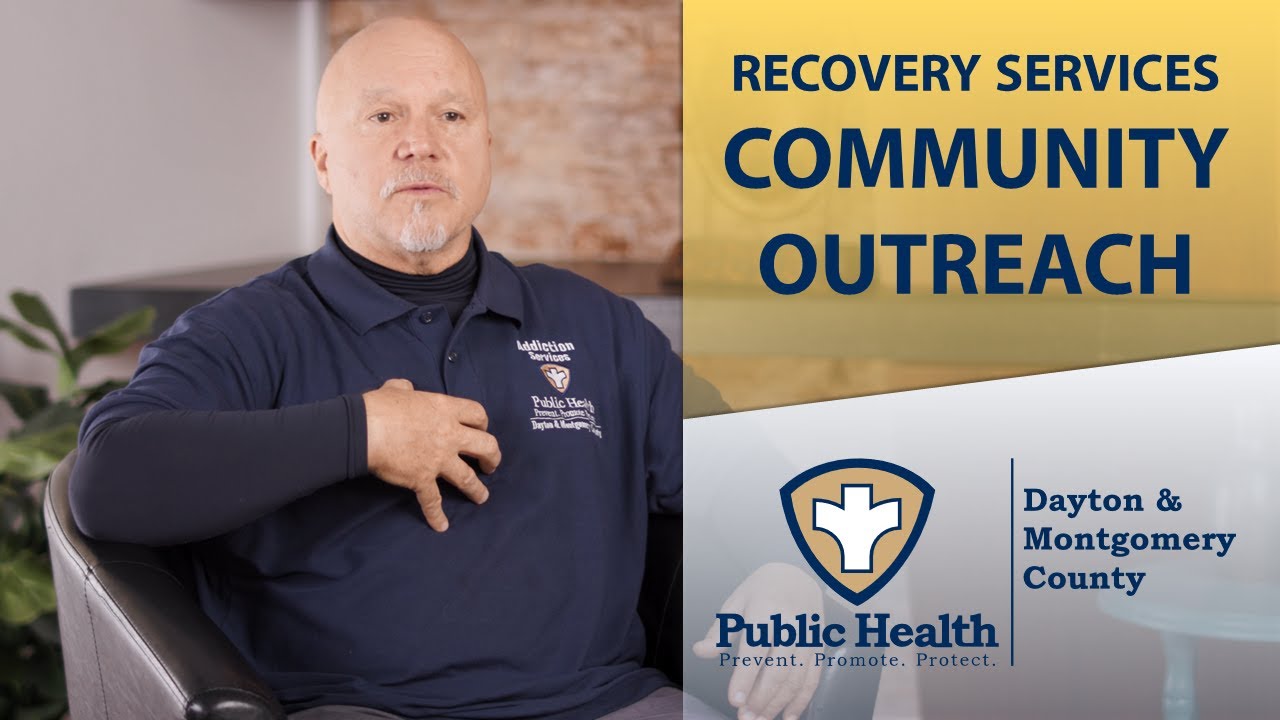 Treatment Programs
Recovery Services provides many options for adults 18 and older that can help individuals stay on the path to recovery. Some of these services include:
Screening and assessment
Outpatient counseling
Family counseling
Medicated assisted recovery
Home-based outreach team
Linkage to services as needed
Specialty Care Groups
Recovery Services groups lets you hear the experiences of others who may be in similar circumstances.
Women's Trauma Group - assists those who have experienced trauma
Young Peoples' Group - helps with the day-to-day challenges of coping with life
Male Awareness Group - helps with substance issues unique to men
Medication Assisted Treatment Awareness Group – aids those using Medication Assistance Treatment during their recovery
Prevention
Our prevention programs seek to reach out to the community to provide education and resources to reduce the number of people who become addicted.
Celebrating Families - classroom and home-based education for children and their families (meals included)
Seasons - classroom and home-visit education for adults
Risky Business - helping kids and their parents understand the dangers of risky behaviors
CATCH My Breath is a peer-reviewed, evidence-based youth vaping prevention program, rooted in social cognitive theory. The program provides up-to-date information to teachers, parents, and health professionals to equip students with the knowledge and skills they need to make informed decisions about the use of e-cigarettes and vaping devices.